Jack Lehr, Managing Principal
Jack Le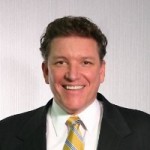 hr is a co-founder of abco automation and a 30-year veteran of the material handling industry. An industrial designer by degree, Jack began his career in New York City at a boutique material handling engineering firm, the Jennings Company.
He then joined W&H Systems in the early 1990s; first as a project manager, then as a sales engineer, and finally as the founder of Novare Solutions, a Material Handling Consulting group.
In 2005, Jack was hired by SI Systems, a publicly traded material handling firm, as Managing Director and Vice President. In 2009, Jack was selected by SSI Schaefer, the largest material handling company in the world, to be the Vice President of Sales for North America.
Seth Weisberg, Principal

Seth Weisberg grew up in the material handling business. After graduating from Northeastern University, he went to work for his father's material handling business, and then on to PricewaterhouseCoopers as a Project Manager. After working at PwC for 6 years, Seth returned to the material handling business to help his father (Michael Weisberg) run the family business.
After only 12 months, the company doubled in size. After another 5 years, Michael Weisberg retired and Seth took over the responsibility of running the business. It has been 4 years since, and the company size has doubled a few times over.
Seth's partnership in abco automation expands the 80-year-old business even further; morphing what was once a simple storage solution supplier into a full, turn-key system provider.
Cory Flemings, Principal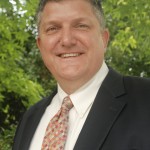 Cory Flemings graduated from the U.S. Military Academy at West Point where he earned a degree in Applied Mathematics and Mathematical Modeling. Cory was awarded the prestigious Olmsted Scholarship and he completed two years as a guest graduate student in International Relations & Economics at the Hochschule St. Gallen in Switzerland.
A fluent German speaker, Cory took a position as VP Sales & Marketing for Knapp Logistics & Automation in 2001 and in 2004, moved to Executive Sales Manager at Schaefer Systems International. Over the past ten years, he has successfully spearheaded sales efforts in automated system sales culminating in several sales efforts valued at $100 million.
Cory and his wife Jo have 13 children, been married for 26 years, and live in Charlotte, NC.