Material handling design is one of our core competencies.  abco automation's design process – as our name and logo reinforces – centers on the Pareto curve. Many companies use a one-technology-fits-all philosophy. Many distribution centers have  all the picking done by pick-to-voice or pick-to-light or hundreds and hundreds of robots.  And that ignores some fundamental truth's in material handling design that you can take advantage of.
ABC(O)'s of Design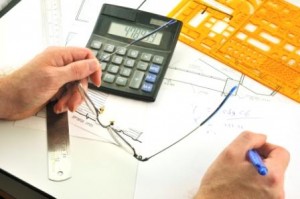 Your products move at different rates, and need to be treated differently. You have A-movers, B-movers and C-movers; the ABC's of distribution. Just like people, no two operations are alike; they are as distinctive as your fingerprints .
Getting the Best Material Handling Design for Your Needs
abco automation's design process begins with deep data analysis to capture your company's distinctive distribution personality. Only after a careful Pareto analysis of your operation, can process selection begin. This is the expertise that abco automation brings to the table. We match the right process to each band (A, B, and C) of your Pareto curve – that's why we're called abco: we're the ABC Company. Once we figure out what you need, equipment selection, system integration, and project execution follow easily.
Contact abco to schedule an appointment to see how we can help you on your design.