The Sum is Greater than the Parts
abco automation has over 19 years combined experience working for automation companies in supply chain integration. We know their material handling equipment inside and out. We also know how to get the optimum performance from their components and how to leverage different pieces to get the best results for your supply chain integration project.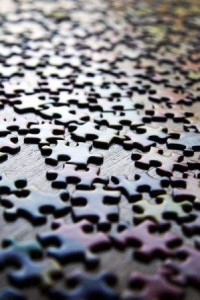 Hand-Picked Components to Increase Efficiency
As a  material handling system integrator abco automation  can source the best equipment for your integration project – something many manufacturing company wishes they could do for their clients.  While they may say that they can source any component from other manufacturers isn't it odd that usually the find your "best solution" is something that they make?
We are not beholden to one manufacturer so we can always get the best equipment for your project without relying on a limited portfolio.  So we can take advantage of the innovations available to a manufacturer/supplier and offer them to you at a great price.
We Do the Math
In addition because we do a systematic mathematical analysis of your distribution center and all the data that it contains we can ensure that you have the best system for your needs.  abco doesn't walk into a project knowing exactly what you need, we take a long hard look at all of your variables and then listen to you, the customer to arrive at the ideal solution for your distribution center.
Contact abco automation today to see how we can help you.