The Starting Point for Distribution Automation
There are lots of companies who can help with material handling consultation, but how do you find the right partner?  abco automation prides itself on listening to our customers and hearing what they say.
That is a rare combination in the material handling industry.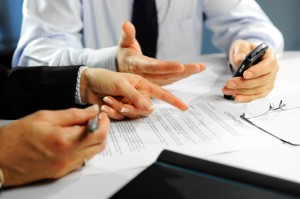 Deep Analysis to Find the Best Automation Solution
abco does the math, we don't just come in the door with a solution .  We offer our clients the benefit of our mathematical and analytical approach to material handling consultation.
abco automation uses the Pareto Principle to categorize all the SKU's in your warehouse and provide the best most efficient solution to your needs. There are no two situations in distribution automation that are exactly the same and we realize that.
ROI is a function of three things: capital, labor and building space. No matter how you cut it, all three are always in tension: you can have a low labor headcount and a small footprint, but you will have high capital costs. You can have a lower capital cost and a low building footprint, but you will have a higher headcount (two shifts instead of one). You can have a low capital cost, but you will trade with an increase in labor and footprint.
The trick is getting the balance right for the ROI you are trying to achieve.
Not Just Material Handling Consultation
We are system integrators who design, source, and build your distribution center.  We don't stop at the design and say "Good Luck!" we are with you every step of the way all the way to acceptance and beyond for customer service and maintenance.
Contact abco automation for a free consultation and see what makes us different.