A recent development in the supply chain is just in time distribution, also known as JIT.  While there are certainly some risks to just-in-time distribution, there are also substantial rewards if you can execute it properly.  So, first of all what is just-in-time distribution?  It is fairly simple; it is exactly what it sounds like.  It is getting the product in front of the customer right when you need to, whether that is in a retail outlet or online.
Let's delve a little deeper into how just in time distribution can be best used to optimize your supply chain.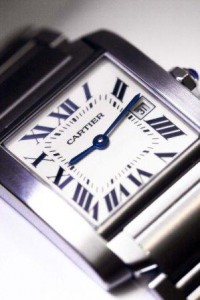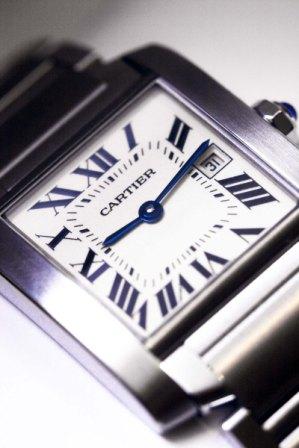 Lower Store Footprint:  A lot of the cost in retail is the overhead of the store building itself.  Now, if you can reduce the footprint, and still have the capability to sell as much, this is a big win for you.  If you don't need an enormous back stock (or any back stock for that matter), you can reduce the footprint of your store, decreasing your rent and utilities spend. The Europeans are very good at this, and pharmaceutical wholesalers caught on very quickly by increasing their service offerings. Some German wholesalers deliver to their customers eight times a day! This just-in-time service allows the pharma retailer to make his entire footprint retail space, and allows him to reduce the shelf space assigned to each SKU resulting in more SKU facings, and more product availability.  Of course, the wholesaler has to really be on his toes!
Fresher Product:  Not necessarily just for food, but for any perishable items. JIT distribution can make sure you aren't paying for goods that you don't need right now, and might never need. Or even worse, a product that might expire before you can get them out to your customers to even have a chance to sell them.
So here is what that means for your supply chain:
Bigger, more-responsive DC:  If you have little or no back stock in your stores than you will need more space in your DC. You have to store the product somewhere, correct?
However, if you have read our previous blogs, you know that the most efficient way to store and pick items is not in a huge DC.  You need more space, but not necessarily space on the floor.  Use the cubic space in the air.  You pay for the ground; the air is free. This means using an automated system and product-to-person distribution, especially for your slower moving items.
By maintaining more inventory in the distribution center, you get the added benefit of buying items at a better price point in bulk, and storing them in a less-expensive DC.  You can also buffer all of your shipments there while having them ready to go to the stores when needed, or JIT.
The challenge is getting product to the store at exactly the right time.
In the scenario above you might consider contracting with a large shipper FedEx or UPS to ensure that you get guaranteed shipping to all of your destinations in time for your customers to buy.  The other option is have a lot of decentralized, smaller distribution centers located around the service areas where you distribute. You can control timing of shipments to your customers better with shorter transportation runs and a decentralized distribution center; however you incur more cost.
JIT is a rather delicate process.  But if you have the advantage of working with a partner who can help you maximize the efficiencies and minimize the risk, JIT can be a great solution for your supply chain.  You will need analyses of how your supply chain is set up, current operations, your order profile and customer base; a lot of different variables go into seeing if you can do JIT.
When you work with a system integrator that can take an analytical and mathematical approach to distribution, you can take more advantage of having a JIT supply chain.  Considering Just in Time distribution in your supply chain might make a lot of sense.
Click here to request to speak with abco about how Just-in-time Distribution might be able to help your supply chain?