Storage and Picking Solutions for "B" Movers
These SKUs are usually about 30-35% of your volume, but, of course, that number can vary. These SKUs have a medium volume, but typically have a higher cubic volume than the "C" movers or mover faster than your "C" movers.
abco automation can carefully analyze your distribution center volume and movement to determine the exact percentages. In fact that is where are core competencies lies.  We can analyze your distribution center and find the best storage and picking solution for you.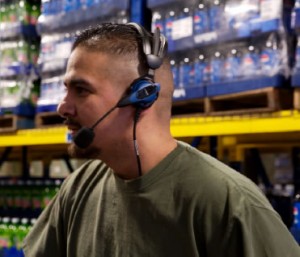 Steeped in European Technology
In addition because we have years of experience with European manufacturers we can devise a design for your picking solutions far above many of our competitors.  However we are a staunchly American company that knows US business practices.
Because of our experience we know that the technology chosen must focus on Order Selection, quickly moving order containers to pick locations and automating replenishment.  Possible technologies (depending on size and industry) might be automated picking systems (APS) for B-movers, pick-to-light or pick-to-voice, zone-by-pass conveyor systems and automatically replenished pick locations.
Contact abco automation for a free initial consultation and learn how we provide our customers unique and effective picking solutions for their distribution center.