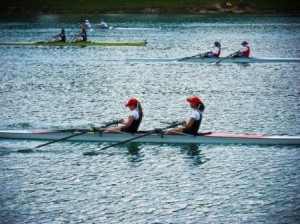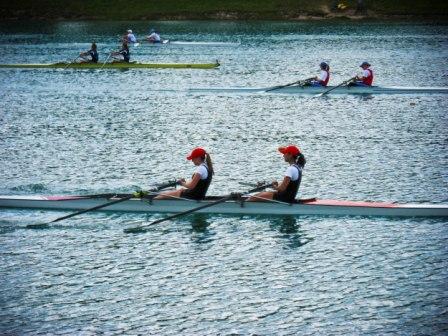 One of the biggest frustrations in distribution center design starts like this. Your company needs a new distribution center.  So you chose a partner to do the design and send them all the information and ….. then nothing for a month. Or 2,or 3.  Then the designer comes back…
Designer…drum roll…"TA-DA! Here is your solution!!"
Customer:  "This will never work. You forgot about 'X'"
Designer: Stunned silence…. "We never heard about 'X'. Was that important?"
Customer: "Yes."
And then it is back to the drawing board, for another week or month increasing the time, aggravation and money.
Why does this happen?  Well, we have narrowed it down to 3 main reasons:
Arrogance: Integrator or Manufacturer:  "We know everything about distribution design. We will figure this out and blow your socks off with what we can do!"
Impatience:  "This distribution center needs to be designed and up by the holiday season!  So let's just throw something together and hope it works."
Salesman: "Well, all my company sells is ________. So we need to create a solution that uses ________ to sell to this client."
Results?  Fail.
You cannot design a distribution center in a vacuum!  The best way to design a system is with customer collaboration, every step of the way. It's all about partnership!
You, as the customer, know your business best, and we have been steeped in the knowledge of distribution center design.  Shouldn't we work together?
How do you ensure that you and your distribution-center design-partner are on the same page?
Expectations:  When designing a distribution center the right way — by not implementing the easiest/quickest solution —  it takes time to collect and analyze the empirical  information.  There simply are no shortcuts. You have to do the math. You have to analyze the processes. As the customer, you need to understand that you will have to be involved; it will take time and effort on your side as well. Frankly, the easiest way for a system integrator to design the system is to have you hand us all the information and allow us to come back to you in a couple of months with the "Grand Reveal."  But as we have mentioned, often that doesn't work.
Information:  There needs to be a steady flow of information back and forth between you and your design partners.  The integrator will need a great deal of information about your company and processes.  Information that will definitely be needed will be an item master file, order line data, purchase order data, growth rate estimates, shift schedules & labor-cost data, and ROI expectations.  It is important to get the necessary labor and ROI picture so your designer doesn't create a champagne system for a beer budget, and visa versa.
Communication:  There needs to be a constant open communication.  Designing a system is an iterative process. Sometimes even the data analysis is an iterative process. We worked on a design recently where moving SKU sets from one system to another changed all of the expected throughput and performance rates for half the system! We went through multiple iterations finding just the right SKU set that would go in system A as opposed to system B. This was a very important process. The integrator doing the design needs to be able to iterate results, and the customer needs to ensure that the designer is including everything that they need.
There also needs to be a point-person on each team.  On the customer side, the point-person needs to have enough clout to go to different departments, gather system/process information and communicate it to the system integrator.   On the integrator side, the point person should be the person who is driving the project:  whether it is through engineering or through sales.
In conclusion, the best way to get a great distribution center design is with collaboration.  Yes, what we learned in pre-school is still valuable.  You need to ensure that you and the company doing the design are on the same page.
Want to learn more about distribution design? Download our whitepaper.